Chasing Ghosts EP Released!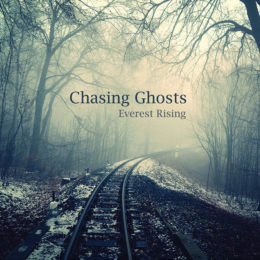 We are very excited to announce the release of our new EP titled "Chasing Ghosts." This collection is a result of the creative musical chemistry between the members of Everest Rising. Stemming from the pen of Dale Wade-Keszey, the five songs evolved into the renditions offered here through a combination of musical experimentation and refinement resulting in a rich tapestry surrounding each story concept.
"Chasing Ghosts" is both the title track and a theme, as all of these songs relate to something missed, missing, or imagined. These are universal stories about longing, regret, and the cycles of life. The story characters are sometimes real and sometimes fictional… not unlike the ghosts we chase.
Have a listen to the title track "Chasing Ghosts":
You can purchase a copy of the new EP at any of our upcoming performances! It is now also available for purchase online (CD and digital download):
Listen & Buy "Chasing Ghosts"