About
Located in New York's Capital Region, Everest Rising is a tightly-knit quartet influenced by folk, jazz, rock and more. Together they create a progressive acoustic sound that is unique yet comfortably familiar. Their innovative instrumental arrangements and thoughtful lyrics take the listener up less-traveled routes. With a wide dynamic range, Everest Rising's material spans from heartfelt laments to all out rave-ups, all executed with instrumental finesse and attention to detail.
Bill Flanagan – Banjo
Bill has played banjo in various bands for many years and is also a solo performer on hammered dulcimer. Bill's unique banjo style stems from many abstract influences including Porcupine Tree, guitarist David Qualey, and U2's The Edge. He enjoys the challenge of creating musical tapestries and is particularly fond of 3- and 6-note sequences repeated over pedal tones. For Bill, Everest Rising represents a departure from traditional genres and an opportunity to explore new sonic textures.
Pete Gernert-Dott – Bass, Vocals
At age 14, Pete clipped two strings off his acoustic guitar and became a bass player. His propulsive, melodic playing reflects influences from Pete Farndon and Mike Mills to Eric Thorin and Andy Moritz. In Everest Rising, Pete enjoys exploring open space in the music created by an instrumental three piece and providing the foundation to support the creative interplay of banjo, guitar and voice.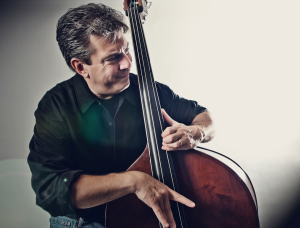 Dale Wade-Keszey – Vocals, Harmonica
Dale is an historian, educator, and a volunteer at the Mabee Farm Historic Site. A prolific songwriter, his song "Dirt on My Skirts" was featured in the documentary "Dirt on their Skirts: 150 Years of Pioneers in Women's Baseball." In Everest Rising, Dale writes about everything from daily life to the trials and tribulations of people throughout history.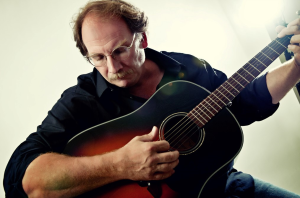 Trevor Wood – Guitar, Vocals
Trevor is one of those confused musicians who enjoys playing everything from classical to metal. Growing up in New Brunswick, Canada, his musical roots are largely folk/country. He brings together the rich melodies of Celtic traditional music and the improvisational, dynamic quality of jazz and blues. In Everest Rising he loves taking a simple song structure and messing with it in a way that is both intellectual and spontaneous… and picking up ideas on-the-fly from the band.